Full-service engineering & design solutions for aircraft conversions & completions
AIRHAWKE offers full-service aircraft design and engineering for completions and conversions of VIP, special mission and cargo aircraft anywhere around the globe. We are known for finding novel and tailored solutions to solve even the greatest challenges.
With a renowned commitment for striving to surpass customer expectations, we pride ourselves on always delivering high-quality products and services on time and on budget.
We are experts in conceiving engineering solutions and providing all the design and engineering definition to allow the manufacturing and installation teams to execute the aircraft modifications. We also provide stress and electrical analyses and reports, and supplemental type certifications (STCs).
Starting from a simple floorplan or detailed interior renderings, our team takes over to ensure ideas can be transformed into reality.
Solutions to turn ideas into reality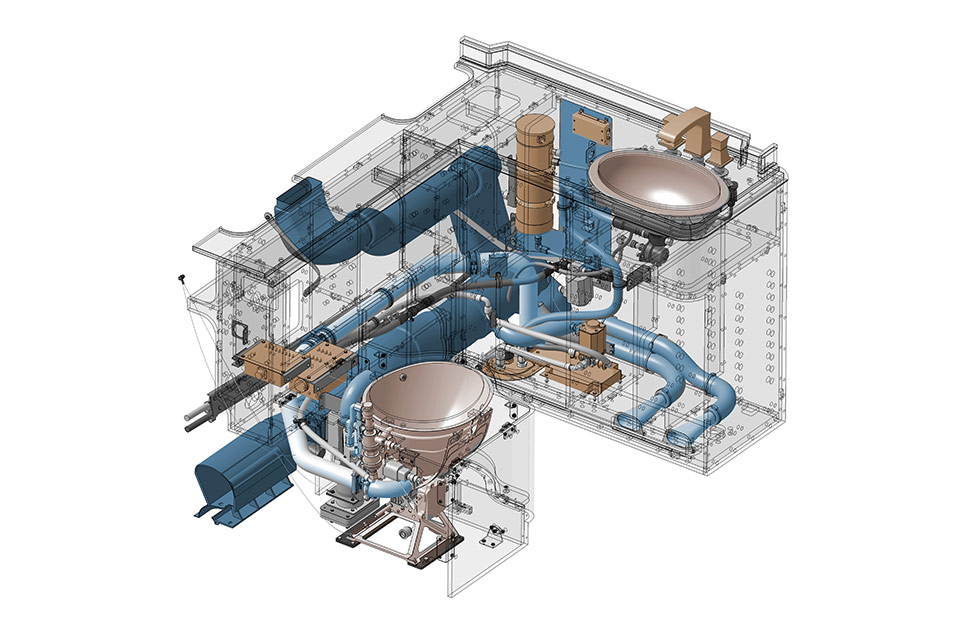 Our design & engineering expertise includes:
Fully integrated monuments
Galleys
Lavatories
Cabinets
Side ledges
Liners
Partitions
Structural reinforcements
Oxygen
Waste
Water
Environmental Control Systems (ECS)
Showers & their integration
Primary structural modifications
Floor beams
Seat tracks
Frames and stringers
Fuselage skin penetrations
Electrical & avionics systems and their integration
Cabin Management Systems (CMS)
Antenna installations
Stress analyses and substantiation reports
EWIS & Electrical Loads Analyses
Ground and Flight Test Plans
Supplemental type certifications (STCs)
On-site liaison support